On our Europe trip while overlanding only in our Defender we all slept in a rooftop tent on the car, and it was only 140×120/240 (unfold/fold out) cm. We could all fit there by the use of "spooning" techniques. This was our first tent.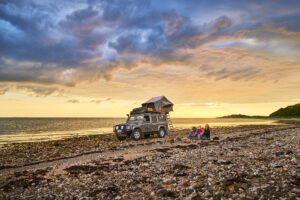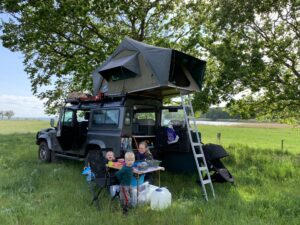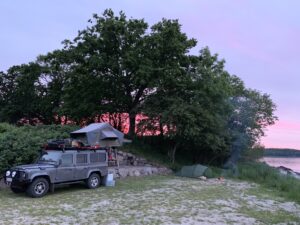 However, when we got the trailer, we also got a bigger tent so now we have the luxury of 180×140/240 (unfold/fold out) cm. This is our second and present tent.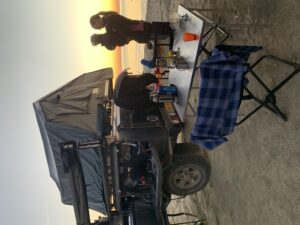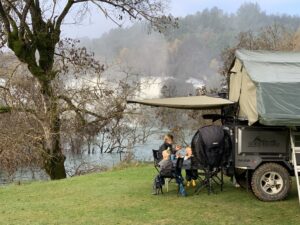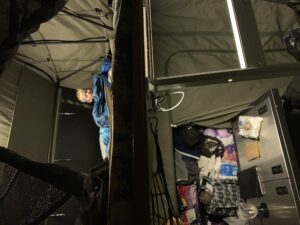 Pros
Seems strong and in good quality
Good space for a family of four
Easy and fast to set up and take down
Cons
Expensive
Noisy in wind
Not poper mosquito-proofed
Fragile alu-bars for annex
We love sleeping in tents and we will never go away from that – it is so nice to be sleeping the whole family together.